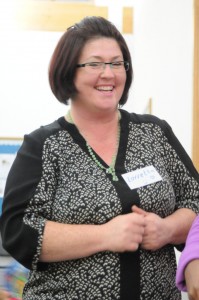 Lorretta Peck is running classes for a group of our children who are anticipating receiving the Holy Eucharist for the first time in the Spring.
Here is the suggested programme for 2019:
+ Saturday 5th of January  'In the Name of the Father'
+ Saturday 12th of January ' Lord, have mercy '
+ Saturday 19th of January 'Celebrating our rescue'
+ Saturday 26th of January 'God Helps me get it right'
+ Saturday 02nd of Feb 'Glory to God in the highest'
+ Saturday 09th of Feb 'The word of the Lord'
HALF TERM
+ Saturday 02 nd of March 'Bread to Offer'
+ Saturday 09 th of March ' Fruit of the Vine'
+ Saturday 16th of March 'Do this in Memory of me'
+ Saturday 23rd of March 'Body of Christ'
+ Saturday 30th of March ' To love and serve ' Here we do a cake sale for CAFOD please no other events that day at church and we can advertise it from January.
EASTER
+ Saturday 27th of April Re- Cap on reconciliation possibly a small Seder Meal but we can discuss this.
+ Saturday 4th of May First Confession
+ Saturday 11th of May Rehearsal
+ Saturday 18th of May First Holy Communion Mass
We will start our lessons at 3 pm and I would like to ask for your prayers and support during these sessions to ensure the children and their families feel welcomed and part of the community. I would like the chairs on the right side of the Altar to be reserved for the children so we can all sit together as per usual.  The children could also do the offertory during these Masses.
Please download the following form, fill it in, and give it to Fr. John or Lorretta as soon as you can. Please also submit a copy of your child's Baptism certificate.